Our stylists have been trained to the highest standard with only the best products. We use L'OREAL, KERASTASE & AVEDA in our salon when colouring hair.


For the most indepth colour consultation, our Petals colour specialists have specialized training and knowledge specifically in colour, together with expertise in colour change or correction. Please note that colour correction or colour change is a time consuming process, so it is advised that you inform our reception team that you require a colour change and also that you are not under any pressure for time as it can be a lengthy process.


Colour:
L'oreal Full Colour €42
L'oreal Root Colour €40
L'oreal Masking €20
INOA Colour:
Full Colour: €47
Root Colour: €45
Toner:
L'oreal Toner Short hair €12
L'Oreal Toner Long Hair €15
Balyage:
Balyage : €65
Aveda full spectrum™ hair color is up to 99% naturally derived* using plant power instead of petrochemicals for amazing color that you can feel good about.
Colour:
Aveda Full Colour €50
Aveda Root Colour €46
Aveda Masking €30
Toner:
Aveda Toner: Short €12
Aveda Toner : Long €15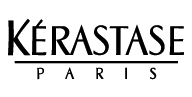 KERASTASE HAIR RITUAL COLLECTION
Fusio Dose - Tailor Made Indept Treatment; Was €20 Now €10
Kerastase Chronologiste €20




Please note that we require a 24 hour Patch Test before all colouring. Prices do not include Cut and

Finish

.